Description
These Comfort Strips are used to adjust the comfort and fit of the Gath Gedi and Gath SFC only. They're easy to fit and change over.
The SFC and Gedi helmets feature Gath's comfort strip system and they come with a spare comfort strip to ensure you get a perfect snug fit. This provides more adjustability to the size and increases the success rate of choosing the correct size online. When you purchase a Gedi or SFC, you'll receive one spare comfort strip to adjust the size and you can also purchase others here. For example, if you order a large Gedi then it'll be fitted with a 4.5mm strip and you'll receive a spare 6mm strip if you need to downsize slightly. This means that if your size is not in stock, you can purchase a different size and convert it into your size. Example: S, M and L have the same size liner. To covert a small into a medium, you'd need to replace the 12mm strip with a 9mm strip. The XL has a different size liner so you can't covert the S into XL.
Please use the size charts and examples below to see what size comfort strip you need.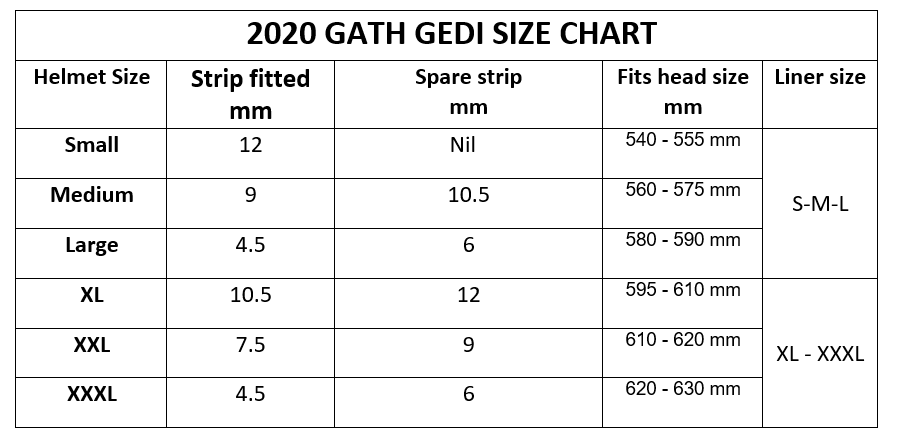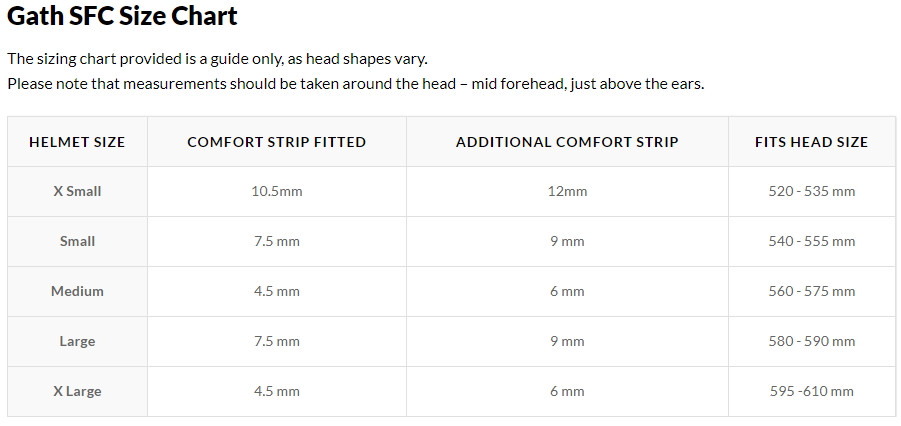 SFC liner size:
S-M
L-XL
Technical Information
Gath Comfort Strips are made from low density closed cell EVA foam with a quality PS tape backing for attaching the strip in the liner channel.
Compatible with GATH GEDI and SFC.