Q: Which is the best wakeboard helmet in your range?
Wakeboarding is an active and fast-paced sport – and the fit and quality of your wakeboard helmet could save your life. So many deaths in the water occur as a result of drowning due to sustaining a head injury – and a huge majority would have been prevented if a helmet had been used.
Wakeboarders tend to choose the Gath Gedi helmet because of the higher level of impact protection that it offers, and because of its 'skate helmet' style.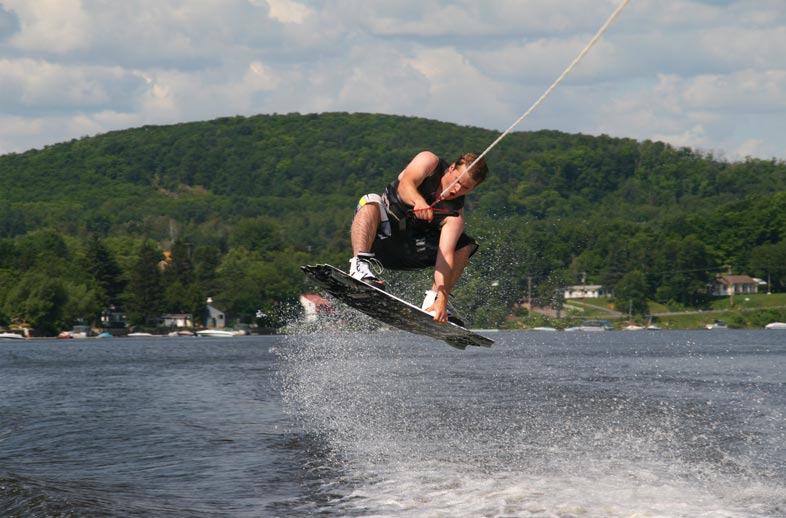 The Gath Gedi is the most impact protective helmet within our range. Although it is marginally more voluminous than some of the other Gaths, it is more lightweight and stable, especially when compared to other helmets on the market that offer similar levels of impact protection. It weighs just 350 to 410 grams depending on which size you buy – really impressive, given how much this helmet offers.
Wakeboarders will appreciate just how snug and close fitting this wakeboard helmet really is – so important for this type of sport.
Importantly the Gedi is both SLSA (Surf Life Saving Australia) and EN1385 approved, reassuring you of the highest standards when it comes to durability, extent of coverage (over the head), shock absorbing capability, retention, field of vision and buoyancy. Wakeboarders will be conscious that collision is a real risk, and an accredited helmet is a must.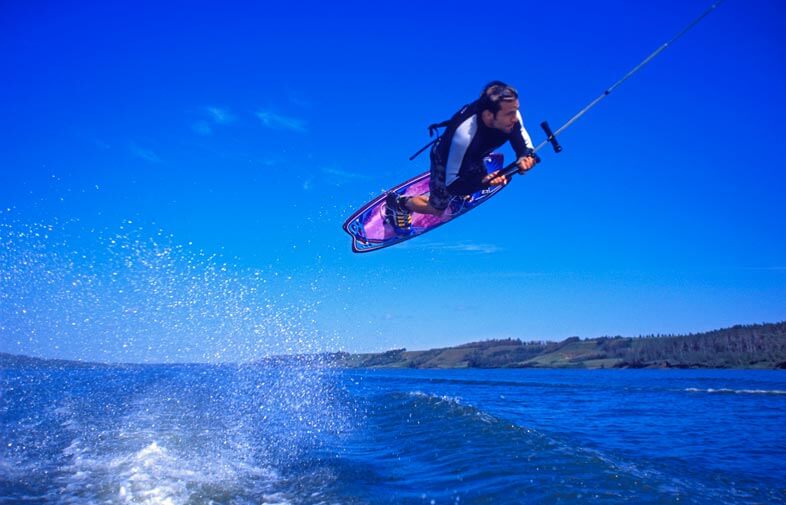 Another massive advantage of the Gedi is the high level of flexibility it offers in terms of customisation. You can add your choice of peaks and visors, choosing from a range of tints which allow you to adjust depending on weather conditions. Set your helmet up for the sunniest or cloudiest days, without any major adjustments – the Gedi can effectively be several helmets in one. You can also decide whether you want to keep the ear protectors on (avoiding some of the unpleasant effects of repeated exposure to cold water such as exostosis) or remove the ear protectors if you prefer – the choice is yours.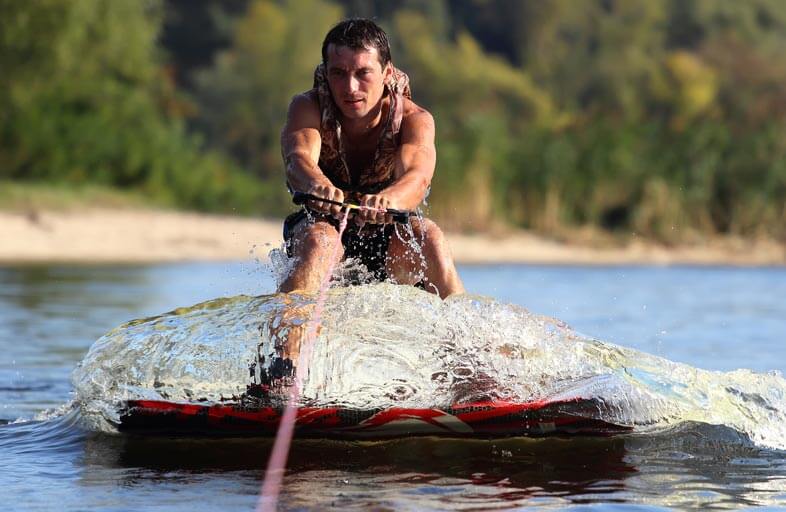 The Gedi is chosen by a very wide range of wakeboard, extreme sports and other water sports enthusiasts including many professional athletes. It's also a number one choice for thousands of professional rescue personnel all over the world including navy, military, coastguard and many more.